Of all the outdoor furniture you can install on your patio, an outdoor umbrella is one of the most vital and the most affordable. It protects you from the harsh Aussie sun and keeps the rain away when you are relaxing with a coffee outside. It also adds a flair of style to your patio and gives you a feeling that you are lounging at an expensive hotel, being waited on hand and foot!
An outdoor umbrella can quickly become dirty and unsightly when exposed to the weather for long periods of time. Umbrella protection, cleaning and maintenance should be a top priority for ensuring your umbrella continues to look as fabulous as the rest of your Daydream Leisure Furniture.

Cleaning an Outdoor Umbrella Canopy
Minimise stains: Your first arm of defence is to attack stains or debris as soon as you notice them. Brush off any fallen leaves and bird droppings, because these can quickly stain the material. Wash any slight stains with warm water, detergent and a soft sponge, rinse away the soap and place the outdoor umbrella in a spot where it will dry quickly. Some of our outdoor umbrellas are made from an Olefin Fabric, which is highly durable, long lasting, fade and stain resistant, and pretty much waterproof. We also have umbrellas that are made from an Obravia Fabric that is environmentally friendly and resistant to mildew, rot and UV rays.
Store umbrellas dry: To keep your outdoor umbrella looking its best, store it in a dry, shaded location when not in use. If you have one of our cantilever umbrellas, we also provide you with a waterproof outdoor storage cover, making it easy to store your umbrella. You can also purchase additional umbrella protection covers from us, in a range of sizes and styles.

Cleaning an Outdoor Umbrella Frame
Aluminium frames: To keep your umbrella frame looking brand new, mix warm water with mild soap and wipe down the metal frame. If you have water spots on the metal, remove these with a mix of white vinegar and water in a 1:9 solution. Make sure that the frame is dry when you finish.
Timber frames: You can usually use a mix of warm water and mild soap to clean timber frames, but always check the manufacturer's instructions first.
Why not check out our range of aluminium framed and timber-framed outdoor umbrellas?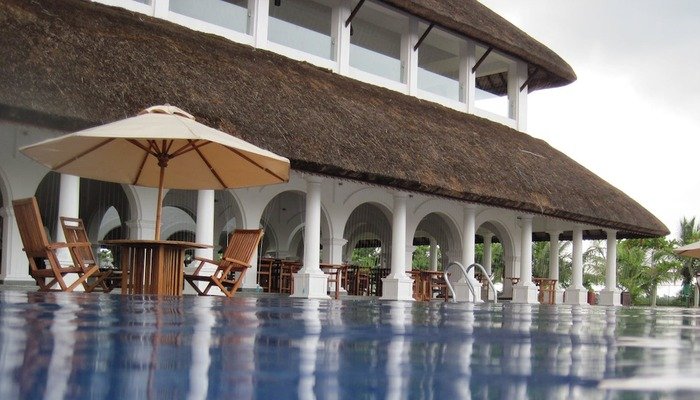 Outdoor Umbrella Maintenance Tips
Abrasive cleaners: Don't use abrasive cleaners on the canopy or frame, as these can destroy the finish.
Don't force it: If you have trouble opening or closing your outdoor umbrella, don't force it, because this can cause damage to the canopy or frame.
Safe storage: If you are storing your umbrella for any length of time, always make sure it's clean and dry; otherwise stains or mould can take hold. We also recommend that umbrellas should always be folded down when you are finished sitting underneath them, placing an umbrella cover over it if not in use for an extended period.
Umbrella protection: Apply scotch guard to the fabric of your umbrella, as additional protection against the elements.

Outdoor Umbrella Safety Tips
Avoid windy conditions: As a general rule, umbrellas should also never be left up when not in use or being monitored. In the case of a windy day, take down the umbrella and store it somewhere safe. Non-commercial and freestanding outdoor umbrellas are not usually rated for high winds, so don't put them on high balconies or rooftops where they can be blown over.
Secure the base: To give your outdoor umbrella more stability, use the appropriate base or anchoring system, which will keep it in place under normal conditions.
Aussies love their outdoor furniture, so why not give your patio a makeover with our daybeds, sun lounges and outdoor sofas? Call us at our Warana store on 5493 4277  or our Noosa store on 5449 9336  or shoot us an email for more information on any of our outdoor furniture settings and accessories.
Cover image: Tingirana Noosa