Living on the Sunshine Coast, we appreciate the weather more than most. Because we love being outside, we are constantly entertaining outdoors, no matter the season! When you entertain outside a lot, your space can start feeling a little drab and dated, which is where the power of accessories for not only your space and furniture, but your tableware for the ultimate (and effective) update to your outdoor entertaining. From napkins and serving platters to lighting and cushions, let's take a look at just some of the outdoor accessories available at Daydream Leisure Furniture…
Plate it up!
Outdoor entertaining is the perfect time to add a little pizazz to your plates, bowls or serving dishes. Whether you are going for a certain style or theme, or you just want to add colour, serving ware is simple and easily mixed and matched option for you.
Our range of 'Congo' mango wood serving ware is perfect for that pop of both pattern and colour, and the solid Mango wood is both beautiful and stylish.
Utensils, utensils, utensils!
People often underestimate the effect that utensils can have on your guests. Poorly cleaned or old cutlery can be a big turnoff when entertaining. Make sure you keep your utensils clean and perhaps give them a clean shine with a mix of water with a little vinegar before putting them on the table. While you may not want to update your entire collection of utensils, updating a few key pieces, such as this stylish two-tone rose gold cheese server set, can have a huge impact on your guests.
Dine in Comfort (and style)
Love the classic white tableware but still need that injection of style and colour? Our made-to-order cushion range comes in a huge range of prints and colours to suit every style. Find the print you like and you can order everything from cushions to table runners and placemats. View the entire range here and complete your outdoor look today.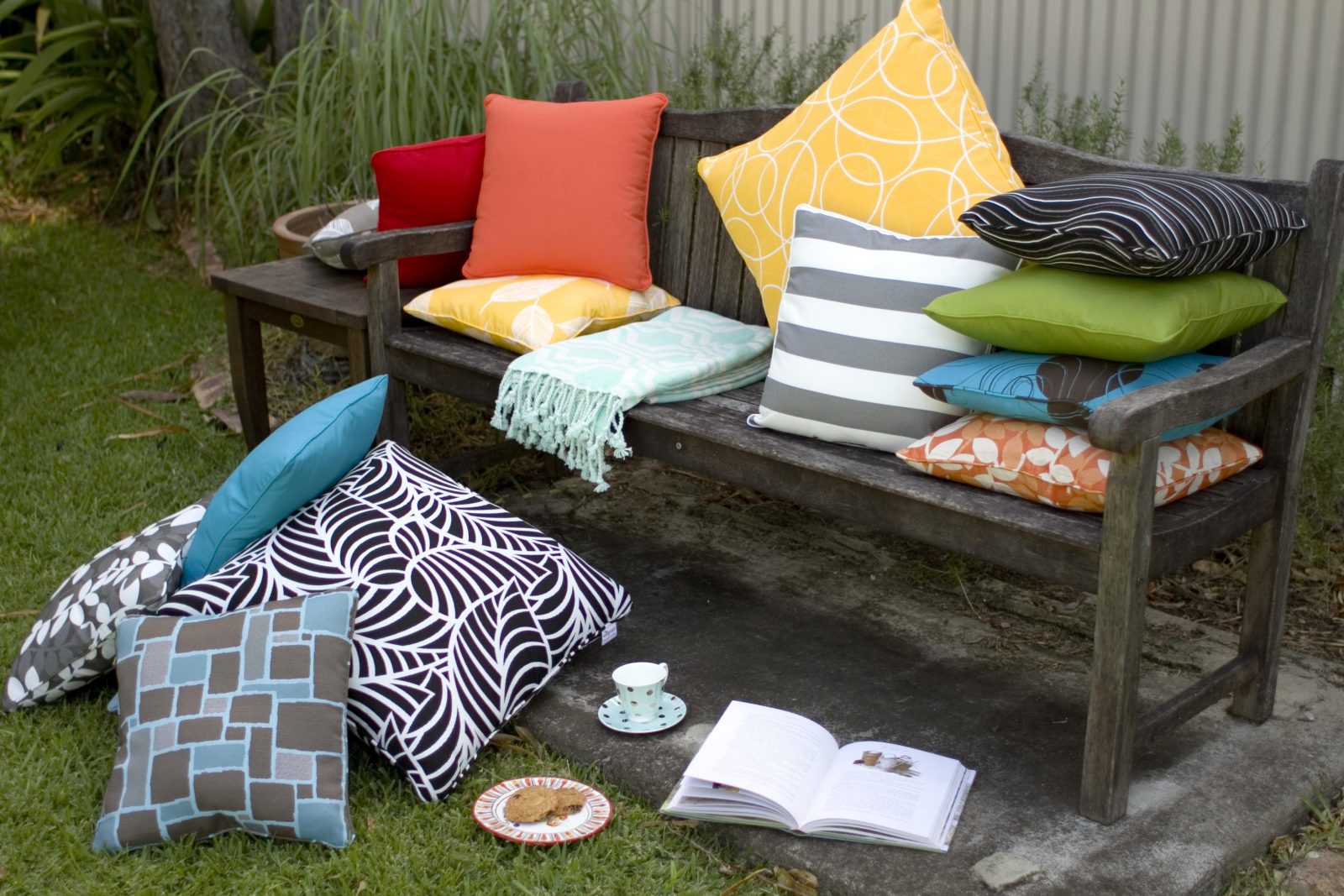 Add a centrepiece
Everyone knows that no dinner table is complete without a centrepiece. So, whether you like flowers and greenery, lighting, or some kind of elaborate décor item, finish off your table in style.  Going for the natural look, try a nice native bouquet. Looking for something more romantic? Stick with a few scented candles.
No matter what style or theme you prefer as an entertainer and host, there will be something you for you Daydream Leisure Furniture.  We offer a huge range of outdoor dining and pool furniture, accessories and décor items to turn your outdoor area into your dream space. View our range online or come into one of our showrooms in either Warana or Noosa today.